Adolfo Riestra was born in Tepic, Nayarit in 1944. His first approach to art was at eleven years old in the workshop of Dwite Albisson in Guadalajara. From 1962 to 1966 he studied law at the University of Guanajuato and at the same time painting in the workshop of Jesus Gallardo. He worked as a lawyer for several years, however his true passion was in art. Towards the end of the sixties he emigrated to San Francisco, California and New York where he remained for a long time. The drawing was very important for him, both in the development of his works and for his sculptures. He collaborated in Potrero Hill Graphics Workshop in San Francisco and made graphic work at the Kyron Workshop in Mexico City. Adolfo Riestra was an artist who lived and worked intensely and passionately, his death occurred prematurely at 45 years of age, when he was at the height of his artistic career. Interestingly, he died the day after an important individual exhibition at the OMR Gallery, where an extensive selection of his sculptures was shown and provoked a general ovation among art professionals and the public.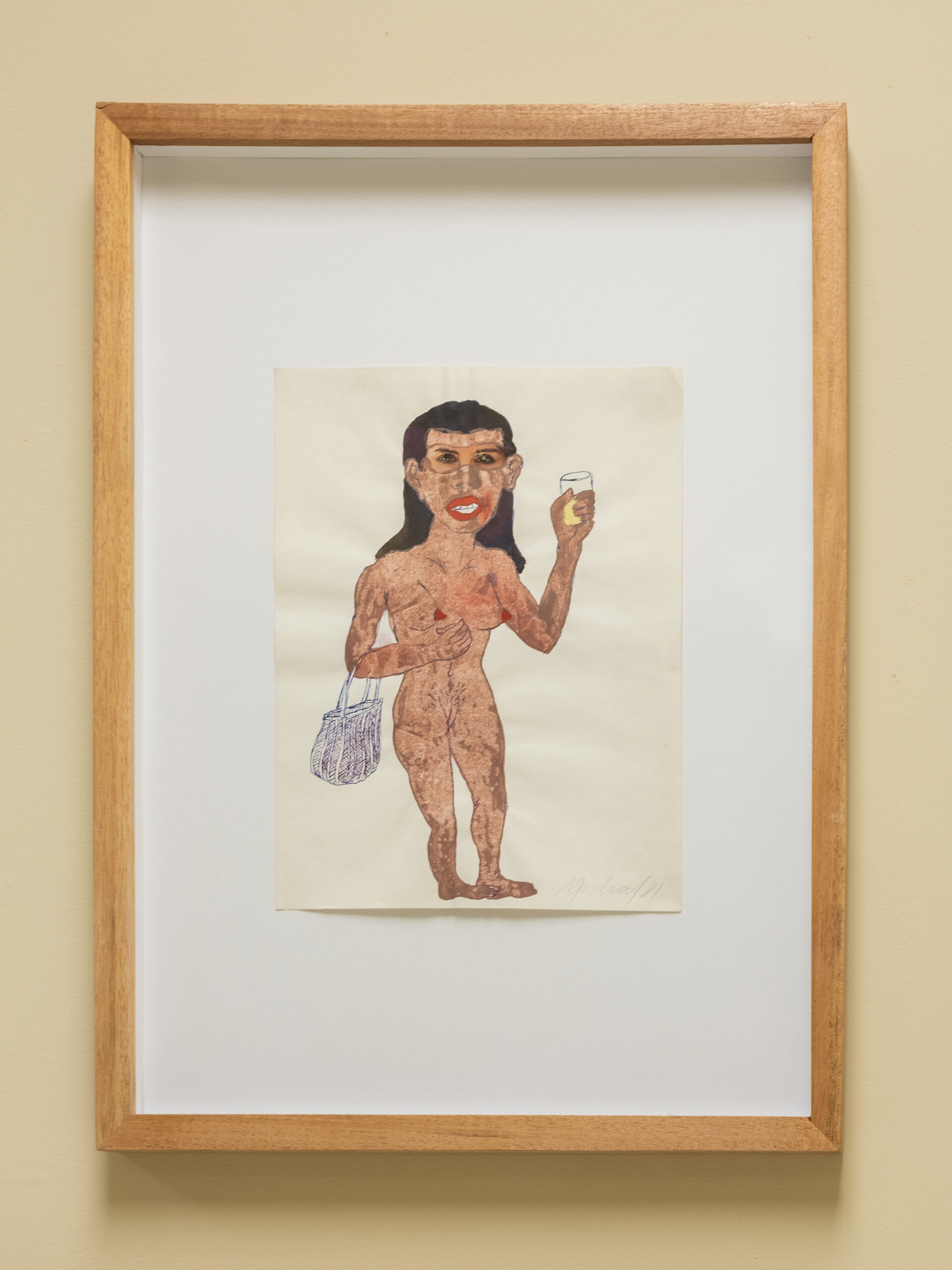 Suicida de Jim Jones (Toulouse, Francia) (1981)
Collage, gouache, ink and pencil on paper.
32 x 24 cm / 12.6 x 9.4 in
BACK TO ARTIST